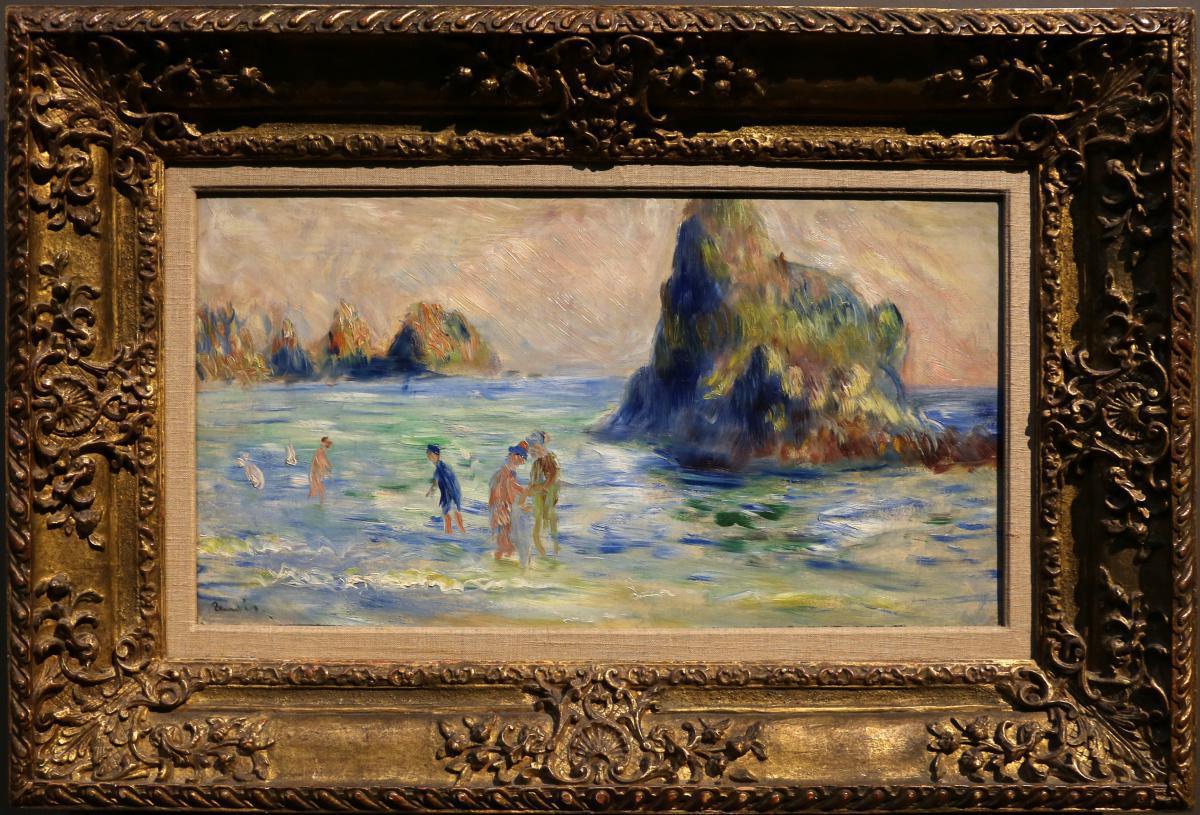 Despite its size many of Guernsey's residents have gained fame, some of which are featured below
Alex Crossan (born 1996), better known as Mura Masa, electronic music producer and DJ

Heather Watson (born 1992) – British female (former) number one tennis player.

Andy Priaulx MBE (born 1973) – three times World Touring Car Championship champion and the only FIA Touring Car champion to win an international-level championship for four consecutive years (2004 to 2007).

Matt Le Tissier (born 1968) – football television presenter and former professional footballer He represented England at international level. He works as a football pundit for Sky Sports and is the honorary president of Guernsey F.C..

Carl Hester (born 1967), dressage rider, Team GB Olympian and 2012 Summer Olympics gold medal winner

Karen Dotrice (born 1955), actress - daughter of Roy Dotrice (see below)- known primarily for her role as Jane Banks in Walt Disney's feature film adaptation of Mary Poppins

Peter Le Vasseur (born 1938), artist

John Savident (born 1938) – Actor in cinema and television, best known for his role as Fred Elliott in Coronation Street

Tony Fox (1928–2010), doctor and rower, represented Great Britain at the 1952 Summer Olympics and at the 1956 Summer Olympics

Roy Dotrice (1923–2017), actor, winner of Tony and BAFTA Awards, Father of Karen

George Clarence Bassett Smith (1919–2001), footballer; played for Southampton F.C.

Robert Morley (1908–1992), actor

Gerald Basil Edwards (1899–1976), author of The Book of Ebenezer Le Page

Herbert Bird Tourtel (1874-1931), author of Rupert Bear stories, created and illustrated by his wife Mary Tourtel

Thomas Alfred Grut (1852–1933), photographer

Denys Corbet (1826–1909), Guernésiais poet

Jasper Hume Nicolls (1818–1877), Canadian Anglican priest and first Principal of Bishop's College

Paul Jacob Naftel (1817–1891), artist

Peter Le Lievre (1812–1878), artist

William Le Lacheur (1802–1863), sea captain and developed the coffee business in Costa Rica.

Thomas de la Rue (1793–1866), printer and stationer

George Métivier (1790–1881), the island's national poet

Peter Perchard (1729–1806), privateer, goldsmith and merchant, served as Lord Mayor of London in 1806

Sir Henry de Vic (1599–1671), a founding member of the Royal Society, Chancellor of the Order of the Garter
Those who moved to or visited the Bailiwick include
General Sir John Doyle (1756–1834), Lieutenant Governor of Guernsey, drained Braye du Valle joining the north of Guernsey to the rest of the Island

Joseph Mallord William Turner (1775 – 1851), the artist also known in his time as William Turner but better known now as J.M.W Turner, visited Guernsey in 1832. A sketchbook labeled "Guernsey" was discovered in the British Museum in 1931 by Guernsey antiquarian Rev. Spencer Carey-Curtis who examined it and was
able to identify over 120 sketches of various parts of Guernsey and Sark. Hardly any had been labelled correctly. Castle Cornet was described as a 'fortified island in a river', a small island next to Herm, which had a 'J' over it and was labelled 'Jersey'. Turner seems to have used his facile pencil as the modern tripper uses his Kodak. There are sketches of Alderney as he approached Guernsey, the Market, High Street, the Town Church, a day's visit to Petit Bot, Rocquaine, etc.
Apparently, Turner thought his trip to Guernsey had been 'unfortunate.' The whole of the Guernsey Sketchbook, has been moved from the British Museum to the Tate Gallery can be viewed online HERE
John Wilson, architect from Cumberland, lived in Guernsey 1813–1830, and designed some of the island's most iconic buildings, including Elizabeth College, St James, Castle Carey and the market buildings.

Victor Hugo, having arrived on Halloween 1855, wrote some of his best-known works while in exile in Guernsey, including Les Misérables. In 1866, he published a novel set on Guernsey, Travailleurs de la Mer (Toilers of the Sea), which he dedicated to the island.

John Tapner (1823–1854), last person executed by Guernsey

The French impressionist painter Pierre-Auguste Renoir visited the island in late summer 1883. While on the island, he painted fifteen pictures of the views on the island, all featuring the bay and beach of Moulin Huet on the south coast (see image above).
Renoir said of the Island;
What a pretty little place! What pretty paths! Superb rocks, beaches such as Robinson must have had on his island, as well as rump steak and ale at manageable prices – up to now, everything is fine. All I have to do is to take advantage of the admirable weather and bring you back some nice things so that you can forgive my infidelity to beautiful Normandy
Compton Mackenzie (1883–1972), author, tenant of Herm

Nicholas Monsarrat (1910–1979), author of The Cruel Sea and more than thirty other novels; lived in Guernsey from 1959–1963

John Le Mesurier (1912–1983), actor in Dad's Army; lived in Guernsey for the majority of his life

Desmond Bagley (1923–1983), best-selling writer of thriller novels; lived in Guernsey 1976–1983

Elizabeth Beresford (1926 - 2010),- writer, creator of children's characters The Wombles; lived in Alderney

Oliver Reed (1938-1999), actor in Gladiator, Oliver! and other films; lived in Guernsey for many years

Guy Hands (born 1959), financier and investor, former chairman of EMI