Paul Jacob Naftel (1817-1891) was the second child of a clock and watchmaker, also named Paul, and his wife, Sophia Bird. Naftel senior had a shop in St Peter Port, which also sold prints and artists' materials
Although neither of his parents were artistic, Naftel was drawing and painting from an early age. He became a professional artist and subsequently earned a living by giving art lessons. In 1847 he was appointed Drawing Master at Elizabeth College where he taught for the next thirteen years.
His "big break" came when he recorded Queen Victoria's visit to Guernsey in 1846. Prints of his watercolour were published both locally by his father and in The Illustrated London News. He also submitted the finished painting to the Queen herself. In 1856 he was elected to the Society of Painters in Water Colours.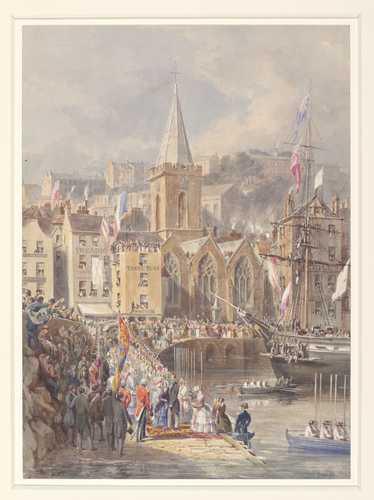 Paul Jacob Naftel, R.W.S. (1817-1891)
The Queen and Prince Albert landing at St Pierre, Guernsey, 24 August 1846
---
In 1870, after the death of his father, Paul Jacob and his second wife Isabel (also an artist) moved from Guernsey to London, where the family lived until his death in 1891. He enjoyed considerable success in later years and a one man show at the Fine Art Society towards the end of his life was a virtual sell out.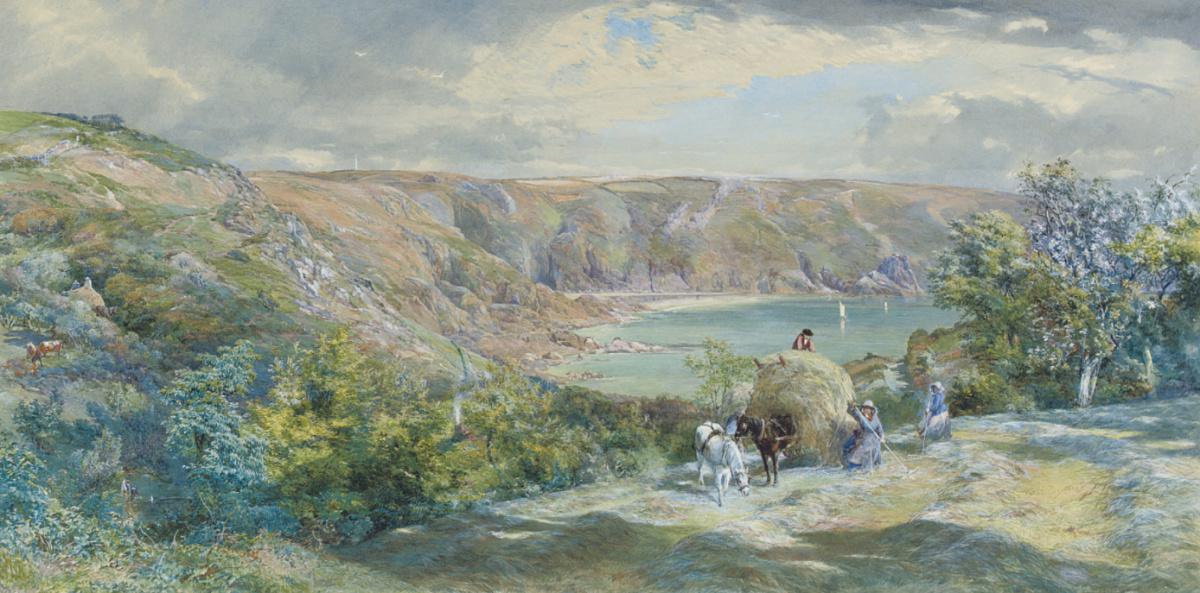 Paul Jacob Naftel, R.W.S. (1817-1891)
Moulin Huet Bay, Guernsey