Pleinmont Watch House
Rue de la Trigale, Torteval, GY8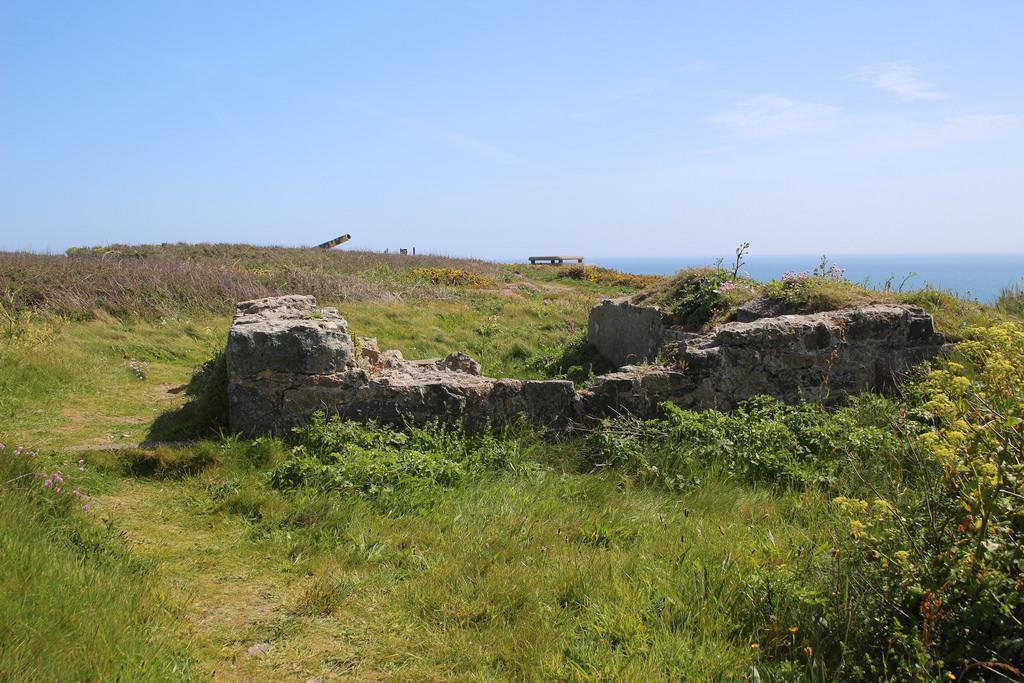 Built in 1780, this watch-house was destroyed by the Germans during the Second World War because of its proximity, and therefore potential obstruction of, Batterie Dollmann. It was - and still is - used as a landmark for navigation at sea.
The building is mentioned in Victor Hugo's book 'The Toilers of the Sea' where he called it 'The Haunted House'. For Hugo it was the haunt of smugglers, whose night-time activities led terrified observers to believe that ghosts and demons were at work there: due to the success of the novel the site subsequently became a tourist attraction.
Although only a few stones remain in situ, the lintel from the house is now in the Candie Museum.
"Plainmont, La maison visionnée of The Toilers of the sea,