Fort Grey Shipwreck Museum
Rue de la Lague, St Peters, GY7 9BY
The Fort is a Martello Tower built on a small tidal islet to defend Rocquaine Bay. It is connected to the shore by a raised causeway and is now known affectionately as the "Cup and Saucer". It houses a shipwreck museum and offers spectacular views of the bay and the Hanois Lighthouse.
An interpretation Centre, organised by La Societe Guernesiaise and containing information about the natural history of the local area is located inside a magazine just outside the walls of the fort.
Fort Grey is featured in The Book of Ebenezer Le Page. Ebenezer and Jim visit the fete for King George's coronation and meet Liza Queripel;
"She gave me her hand to help her down over the rocks as we walked across Rocquaine Bay towards Fort Grey. SHe asked me if I knew the story of how it was Fort Grey came to be haunted. I didn't. She said that hundreds of years ago, when it was Rocquaine Castle, two lovers sat on a wall in each other's arms by moonlight and threw themselves into the sea. 'Whatever did they want to do that for?' I said. 'They were lovers, ' she said. 'They was mad,' I said. (pp. 73-4)
Admission
Adults - £4.00
Children (aged 7-18 years) & students (with valid student card) - £1.50
Children under 7 years go free
Please buy your ticket at Guernsey Pearl, directly opposite the causeway.
Opening Hours
23 March - 4 November: 10.00 - 16.30
Facilities & Amenities
On bus routes - 11, 61, 91
Parking (at Guernsey Pearl)
Cafe (at Guernsey Pearl)
Child Friendly

Discovery Sacks available for free loan from the Shop. These are bags filled with objects and activities to help children explore the Tower and the Museum. Objects include a pair of binoculars, a compass with guide, pirate accessories and a magnifying glass
Help-yourself trunk of trails, quizzes and spot-it picture boards available inside the Tower
Dressing up trunk - be a sailor, octopus or pirate.
Tuesday mornings at 11.15am and Sunday afternoons at 2.15pm Guernsey Museum's "History in Action Company" enact stories from Guernsey's past.
Contacts & Social Media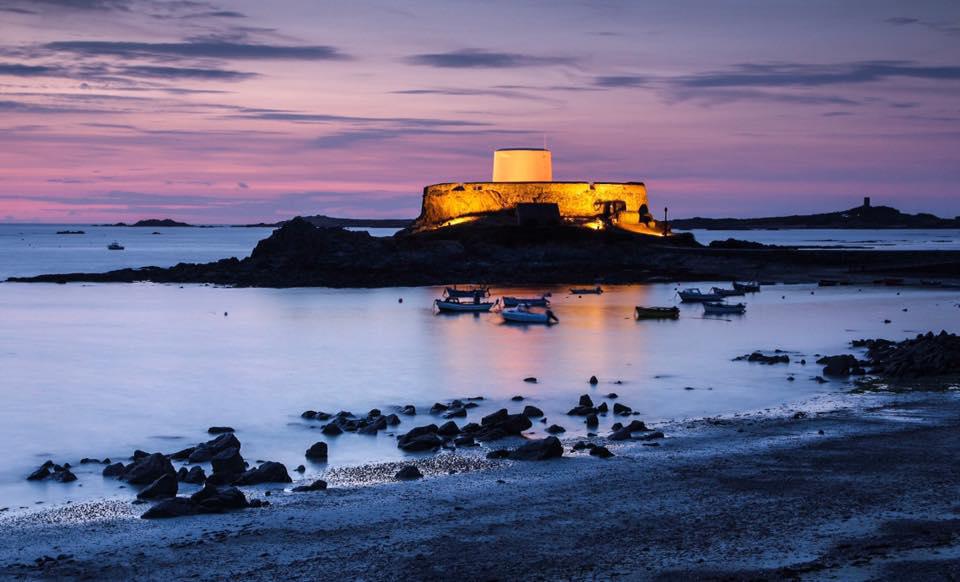 Image kindly supplied by Bryan Browne
Image kindly supplied by Karen Garnham